Well, I'm still here! I know I haven't updated in a while, and it might look like I just dropped out of the RT scene, but I'm still here and I drop by every day to look up what people are doing. I do have to apologize though for the lack of contributions due to just so many things and one of which is just exhaustion. So, let's get started.
First of all: Happy Eid. I know no one really here celebrates Ramadan, but we just finished fasting in Ramadan yesterday.  So now it is Eid (literally means holiday) and now I'm back to my regularly scheduled program. I say regular because for the last two weeks my day would go from 8pm to 5am a mix of breaking fast, some family time, and lots of prayers. 6am to 3pm i go to work, and 4pm to 8 i catch up on whatever little sleep I have left. So...exhausted.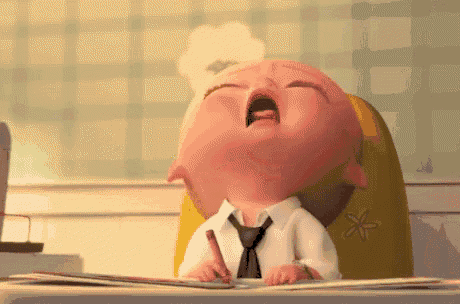 That aside, I've inexplicably picked up my YT channel with a vengeance for some reason, and that reason is Nier: Automata.  I did a playthrough of it previously and finished it in about 8-ish hours. I knew that there were different endings to the game, but I never knew that each playthrough is a literally a different playthrough every time and told from a different perspective.  So the umbrella game is one story, but you're seeing it from a different side and different person every playthrough. It's awesome and its the first playthrough I do in all English so check it out.
Also, I'm still doing a ton of Overwatch. I just started playing with these groups of folks and its the most fun I've ever had on overwatch playing with them. It's just nothing but shenanigans, sex jokes, and flat out weirdness. You might know some of these people as @MrWartburg and Pauline @crofteria from the RT community.  It was good times.
As for the life-stuff: I'm still working on getting my fiance over here. I got immigration papers to keep working on, but I'm keeping hopeful and optimistic. 
I'm also looking for another job, and hope something big works out. In short, the IRS has hit my dad HARD after he retired. He just barely bought a house with his retirement when the IRS went after all that was left over and he's pretty much bankrupt. Aside from the 1500 bucks a month he gets from SS, I'm the only one who can support him, my mom, and my little sister now and that's been kinda tough. It is basically a big reason why I don't want to go out as much anymore or travel or anything so that I can support them. Also probably drowning myself in video games might be an indication that I'm affected mentally by all of this.
Finally, I am still super excited about RTX. Its the only trip I have scheduled and I've been planning this a long time. I don't believe I will be going there this time as a journalist, but I am bringing my camera and headphoens mic and will keep an eye out on things to shoot...with my camera...photography! Don't start getting weird ideas now damn it! But yeah, if you have any ideas of things to film, skits to play, pranks to pull, or just wanna say hi for an RT montage (HOLY SHIT THAT'S A GREAT IDEA), then feel free to drop me a line here or come over if you see me or whatever. It should be fun.  Last time I collaborated with @Ratatoskr and @LanceMowilos to do some fun things, and this is what we did.
and this:
So would totally love to make more collaboration work. If interested, give me a call.
Yup, I think that pretty much sums it up. How are you guys doing?