This'll be one of those ranting entries about how dumb people are. I mean, there's loads of dumb people... but apparently I've hit my weekly limit and I'm about to explode with all the raging.
Bank People

I'm convinced all bank people secretly have no idea how to money.
Ex: My bank told me a check I scanned was scanned incorrectly and to scan it again. Even though it was deposited into the account already. I tell them this. They still say scan it again. I scan it and it doesn't deposit again obviously. I tell them this. They then credit the wrong account with the money magically coming from nowhere. I tell them this. They tell me to send them the check. I do. They then proceed to send me a letter saying that I can't redeposit a check twice and that I am charged a fee of $25.
Insurance People
I'm convinced all insurance people can't actually insure correctly.

Ex: I pay for all the company's health insurance plans (bookkeeper wise). One person is on a different plan so I send that check out separately. Get told I didn't pay the individual's insurance even though the check was cashed. Come to find, someone decided to add that check to the group insurance instead of the individual's for reasons??? and then tell me less money is due on the group plan. These checks aren't even written to the same type of insurance programs.
Farm Land Driving People
No one in farm land knows how to drive.
Ex: Honestly I don't have a specific example. It's like people in this area believe if they drive over the speed limit, even by one mileage, the hell fires will raise and swallow their car whole.
Automated Phone People
Well they have no souls. This is known.

Ex: Get a call as I say "Hello-" I am interrupted with: "HELLO. DID YOU KNOW THAT YOU ARE A SLAVE TO YOUR TAX PLAN SOMETHING I DON'T KNOW WHAT I'M SAYING MONEY DO YOU WANT IT?" *actual words may vary
I hang up.
Hour later:  "Hello-" "HELLO. DID YOU KNOW THAT YOU-" 
I hang up.
Hour later:  "Hello-" "HELLO. DID YOU KNOW-" 
"I WILL STAB YOU COMPUTER PHONE LADY"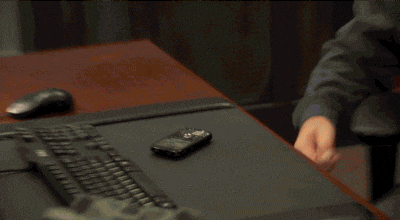 Just stahp with the fuckery. Stahp.
...I feel better now.